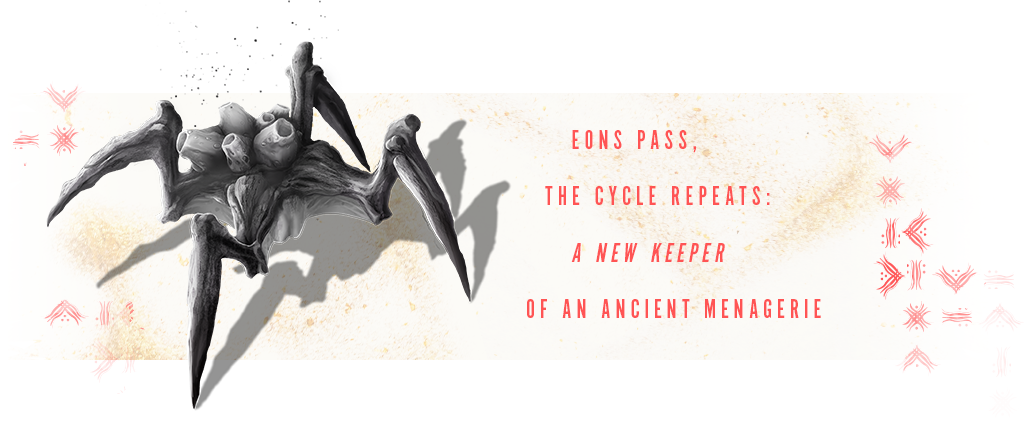 Menagerie of the Void
Learning the rules should be pretty straightforward, but if you're the kind of player who learns best by watching others (as I do), check out these actual plays by Mythical Visage and FigmentRP. You might notice they're both longer than 2 hours - playing on stream is about 1.5x times slower than normal - and that Itamar is using an older version of the rules. The basics still stick, though.
This Sunday (April 4th), Aviv Or - the renown person who is magnificent - is gonna host her own play on stream, with audience participation. It'll start sometime during the morning (London time), follow Aviv's channel for updates!
Get Menagerie of the Void